Installing a Freesat box is one of the easiest ways to gain access to a lot of TV channels without paying a subscription fee. Around 200 free-to-air channels are available through digital satellite through the service. When compared to other free-to-air TV providers such as Freeview Play and YouView, the Freesat satellite television service offers more channels, including HD channels. The main distinction is that Freesat is delivered by satellite rather than an antenna. Customers who have previously erected a satellite dish will find it to be a cost-effective solution.
Freesat does not create its own receivers or PVRs. Instead, it works with companies that are the most reliable and recommended Freesat recorders. However, Humax is no longer producing Freesat units, while some are still available. The reason for this is that Freesat has picked ARRIS to construct its new third-generation set-top boxes and receivers.
We've gathered and tested the best freesat box 2021 on the market today. This is a perfect gift for your loved ones to enjoy watching together with them. 
Freesat Recordable 4K TV Box 2TB – Best Freesat Box for Value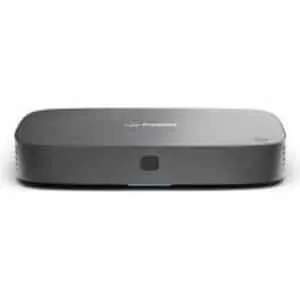 Record up to 4 channels at once

Fast and easy to use interface

4K picture quality

Good selection of catch-up app
Never lose track of what's going on outside including news, the latest movies, and other important things.   When linked to a wideband LNB satellite dish, you may record up to four programs at once, and with 2TB of storage, you can store up to 1000 hours of SD entertainment. You can even resume live TV if it's available, so you don't have to miss the opening of a show.
There are more than 170 channels available with no monthly fees.  With over 20 channels in crystal-clear HD, there's no shortage of entertainment at your fingertips.
Access content, including 4K when available, from some of the most popular free and paid On Demand players, such as BBC iPlayer, ITV Hub, and Netflix, with a single button press on your remote.
Pause and rewind live TV to relive the plot twist, a key goal, or simply take a break to brew a cup of tea. It works with your existing UK satellite dish, so there's no need to replace it if it's still functional. All you have to do now is plug your cords into the rear of the box.
Manhattan SX Freesat HD Box – Most Discussed Freesat Box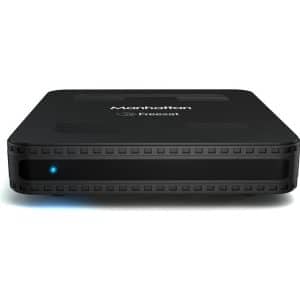 Excellent price

Good Full-HD reception

Dolby Digital Plus surround sound
With approximately 200 channels, including 13 in HD, Freesat offers an unrivaled selection of subscription-free television.
Without missing a thing on the mini-TV, check out the stunning 8-day TV schedule to see what's on. Drama, entertainment, movies, children's, and other categories are available to browse.
Create your own list of favorite channels to jump right to and set reminders for your favorite shows with a single press. Wi-Fi 802.11n for software upgrades
With the supplied 1.2m HDMI cable, connect to HDTVs for picture-perfect HD and Dolby Digital surround sound. Then, connect to older TVs through SCART or RCAs with the bundled analog AV kit.
Lastly, with a 2-year warranty and in-house UK technical support, you can buy with confidence.
Freesat UHD-4X-500 – Best Freesat Box for Investment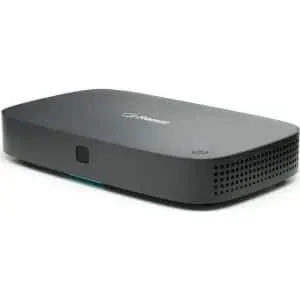 The USB slot allows you to connect an external hard drive to stream your media.

Rights reserved for streaming Freesat and Saorsat.

Universal remote control (and batteries).

Quick setup and installation

.
What if you could have a satellite box that could broadcast all digital channels in 4K resolution, record your favorite shows and programs.  The Freesat UHD-4X-500 satellite box is the ideal choice for that job.
To begin with, the appliance is capable of playing 4K (3840 x 2160) material without stuttering or flickering on the screen. The fact that the device doesn't require any additional setup. It can work right out of the box is what really stands out. The majority of channels, as well as media streaming services such as Netflix and Amazon Prime Video, are available in 4K resolution, but availability varies by location.
Since it is on the higher end of the market, it should deliver, and it does, so let's see what else is included in the package besides the main unit. The device has a 1TB HDD that allows you to record programs, live streams, and shows with a single touch of a button. When it comes to the buttons, you may control the box using either the mobile app or the remote control that comes with the box. The former will actually require regular updates in order for the application to function properly, so we recommend updating over Wi-Fi.
When it comes to the sheer number of features available in the standard package, this is perhaps one of the most packed sat boxes. This small box stands out among its competitors' thanks to in-app controls, a large number of satellite channels, and a record feature.
Freesat UHD-4X-1000 – Best for Versatility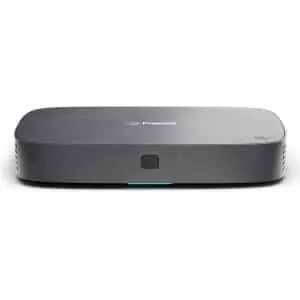 The showcase features daily updates 

Compact size and easy to install.

Parental control.
Over 100+ digital and radio channels, as well as 20+ HD channels, are available with the Freesat UHD-4X-1000. There's something for everyone, from family favorites to edgy dramas. You can also choose from a variety of on-demand services, such as Amazon Prime, BBC iPlayer, Netflix, BritBox, and UKTV Play. To start streaming, just simply connect the receiver to your home's Wi-Fi network.
With Freesat's seven-day catch-up service, you'll never miss another episode of your favorite show. You may search over the last week of TV to find your show, whether it aired three hours or three days ago. Moreover, you can go back in time whenever you choose.
Scroll through upcoming shows and get more information about each one with the simple TV program guide. You can have up to 500 hours of recordable information at your fingertips with 1 TB of storage. Then, you can even record up to four programs at once, allowing you to plan ahead of time and capture what you want.
Freesat has also introduced a slew of other options to enhance your TV viewing pleasure. With direct access to BBC iPlayer, Netflix, and ITV Hub from the remote, you can get right to the action. You can also use the USB port to attach to another device for more versatility.
Freesat UHD-4X-2000 – Best for Ultra-low Power Consumption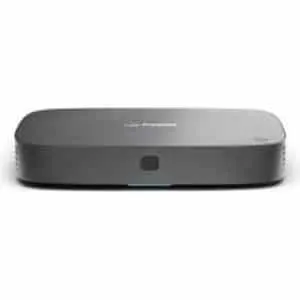 The device is instantly ready to start while maintaining ultra-low power consumption.

You can search, watch and save programs easily.

You can watch programs that originally aired as far back as a week.
Over 170 digital and radio channels, as well as 20+ HD channels, are available with the Freesat UHD-4X-2000.   You can also choose from a variety of on-demand providers. 
Enjoy and scroll through upcoming shows and get more information about each one with the simple TV program guide. You can have up to 1000 hours of recordable stuff at your fingertips with 2 TB of storage. Furthermore, you can even record up to four programs at once, allowing you to plan ahead of time and capture what you want.
You can pause live TV with the UHD-4X-2000 with no trouble. Lastly, you can even rewind or resume live TV on certain channels if you miss a segment.
Humax HDR-1100S DVB-S2 1TB – Best for Power-saving Feature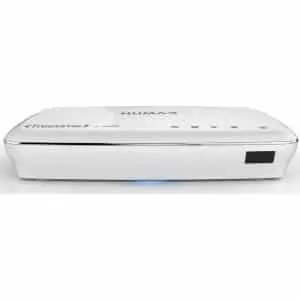 Simply by highlighting the time, you can record programs that are still scheduled to air.

The twin digital tuners allow simultaneous recordings of two different channels.

The power-saving feature turns on by default to save more energy.
The HB-1100S is another Humax Freesat HDTV box, but this time it's designed to meet the needs of those looking for a low-cost option.
To begin with, the box includes over 200 pre-programmed satellite channels in real Full HD quality. As an added bonus, the box supports most modern web services, allowing you to watch YouTube or streaming services on your conventional TV. You only need to connect the Ethernet connection or connect the box to your home Wi-Fi network.
If you don't have time to watch an episode of your favorite show, you can always connect an HDD to the Freesat box and record it in advance using the handy TV application. Furthermore, you can watch a different channel while recording, which is useful if you have many TVs linked to the same box.
The Humax HB1100S has been shown to be the best Freesat box for the money. It is simple to set up and navigate, and it outperforms any prepaid satellite box in terms of visual output quality. So, if you're searching for a high-performing Freesat device at a reasonable price, this is the model to go with.
What Is a Freesat Box?
Trying to understand the various satellite TV subscription plans can be time-consuming. Why bother when you can buy a convenient all-in-one box that gives you unlimited access to all of your favorite shows without any monthly fees?
A standard Freesat box allows you unlimited access to all of your favorite shows and TV channels at any time. They're convenient because they're ready to stream up to 200 channels as soon as you connect your satellite dish and TV.
Furthermore, if you are hesitant to transfer from your present provider, you can easily switch to a Freesat setup because it does not demand any monthly costs.
Some Freesat boxes, in addition to providing access to satellite channels, can also serve as recorders and even have their own hard drives. If your preferred Freesat box does not have one, you may always use the USB cord to connect an external HDD model. This useful feature transforms a normal Freesat receiver into a fully functional PVC device that can record at any moment.
Freeview or Freesat Box?
Purchasing a Freesat box can dramatically improve your entertainment setup. Our guide will provide you the best advice on how to find the proper box the first time. You can pick between two types of set-top boxes. To receive broadcasts, Freeview units require a digital aerial, while Freesat boxes require a satellite dish.
Freeview
Depending on your area, Freeview delivers roughly 70 standard definitions (SD) channels, 15 high definitions (HD) channels, and more than 30 radio channels. This is the most cost-effective choice if you already own an aerial.
There are two types of Freeview set-top boxes to choose from. Catch-up services like iPlayer and ITV Player, as well as other streaming apps, are incorporated into the program guide on Freeview Play boxes. This will allow you to easily play a previously broadcast show even if you haven't recorded it.
Freeview+ set-top boxes are often less expensive, although they lack various catch-up services and the ability to scroll backward through the program guide.
Freesat Box
This includes all of the digital channels available on Freeview, plus a few extra HD, music, and specialist channels. It's suitable for homes where a digital aerial fails to provide a strong signal. If you already have a satellite dish linked to your home, it's also a less expensive choice.
You can scroll backward and forwards through the program guide on the majority of Freesat set-top boxes on the market, and rapidly access programming on catch-up TV services.
Things To Consider When Purchasing the Best Freesat  Box
You may already have a TV streaming device for watching Netflix on your big screen. However, there's nothing like pausing, rewinding, and recording your favorite live TV shows for convenience and control.
The best TV set-top boxes give you access to a wide range of free-to-air digital channels as well as the ability to record them for later viewing. This is really useful if you want to watch Strictly but your kids want to watch something else. There are still significant distinctions between them in terms of functionality and price.
Also, you may still find them in stores, but they won't be updated with some of Freesat's newest features.
Freesat Box: PVR And Recording
Some Freesat devices include a built-in hard drive that may be used to record TV shows for later viewing. You can also utilize the EPG to select upcoming programs to record, ensuring that you don't miss any of your favorite shows.
You may not need a recording box if you mostly use streaming TV apps. However, keep in mind that some UK streaming apps are catch-up services, and the programs expire after a certain number of days.
If you wish to record live TV shows, you'll need to decide how much storage capacity you want on your Freesat box, as this will affect how many hours of TV you can record.
7-Day Rollback on Freesat Freetime
Some Freesat boxes support the "Freetime" catch-up service, which allows you to use the EPG to watch shows that aired in the previous seven days.
Freesat Box: Additional Apps
As previously stated, some Freesat devices can be utilized as internet streamers if the appropriate programs are installed. The newest boxes now include Netflix and Amazon Prime Video apps, eliminating the need for a separate streaming box for those services.
TV Connections
Although all Freesat boxes come with an HDMI connection, if you have an older television, you may require a SCART connection instead, so make sure the box you're considering has one.
Freesat Box With Broadband Connection
You'll also need to connect the Freesat box to the internet if you wish to use the streaming apps. Some boxes provide an Ethernet port for connecting directly to your network, while others include a WiFi connection. Although connecting through Ethernet cable is more stable and delivers faster speeds, if your television is not close to your router, you may want to choose WIFI.
Get YOur Next Best Freesat Box Now
We believe that, at this time, Freesat box combined with video on-demand services is the ideal option for consumers looking for maximum fun at a low cost. Freesat box now offers around 200 channels, some of which are in high definition. These include everything from mainstream channels like the BBC to more specialized options like overseas stations.
Sports enthusiasts, in particular, may want to consider canceling their Sky subscription because they can no longer ensure that they will be able to view the most popular sports' premier matches. Other video-on-demand companies, such as BT and Amazon, are also vying for a piece of the action, and have already secured some EPL matches.
If you already have a Sky box, it will work fine for Freesat, but don't expect it to last indefinitely, and Sky will not replace it if you are no longer under contract with them. So, if you need to replace an old box, if you want a spare or extra box for other rooms, or if you don't have Sky but want Freesat, you'll need a Freesat receiver. If you're going to acquire a receiver, it's a good idea to get a recorder as well, because this obviously expands your options. Even though we enjoy watching catch-up television, there are times when the only option to see a show is to record it for later viewing.
So, with that in mind, we've compiled a list above so you can only choose without hassle and wasting your time.